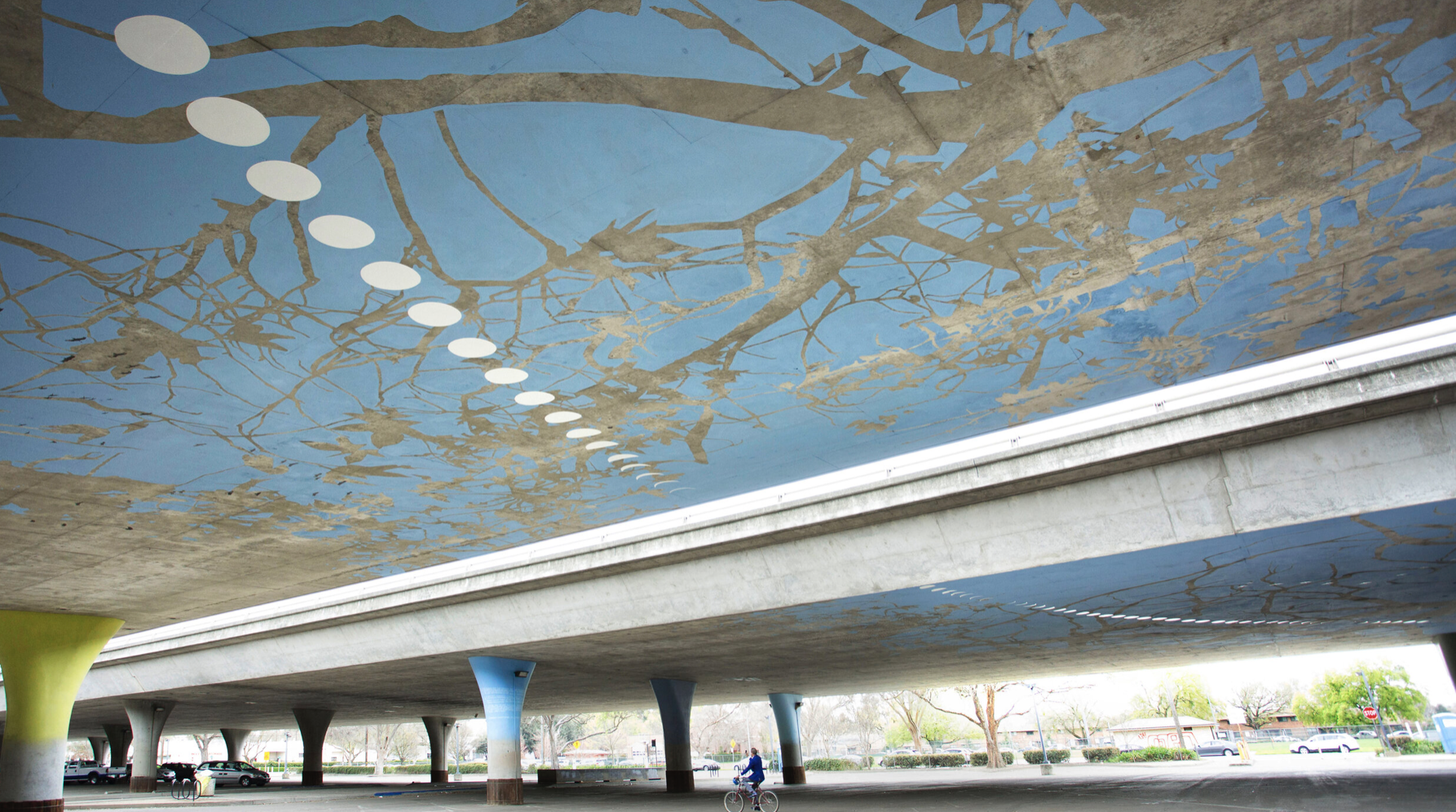 Studio Tutto makes soft work for hard spaces.
I am the co-owner of Studio Tutto, a public art studio that seeks to connect people to their surrounding ecology.
Hennessy and I brainstorm, design, paint, and make alongside one-another with that shared vision. No matter the location or client, that's the common denominator we come together to express. In this way we've created about 85 installations in the past 14 years.
Another unifying common vision we share is our desire to bring soft beauty into often hard and neglected public spaces. We use brushes, broom washes, thin lines, luminous layers, and surprisingly painterly language in spaces that are typically designed without aesthetics or ecological function in mind. We touch our brushes to every square inch of a ignored wall that's never been noticed before.
My studio artwork has always been the root of my public art perspective. Often, my drawings and paintings become foundations for our collaborative public work.
Check out Studio Tutto's work at
https://www.studio-tutto.com/